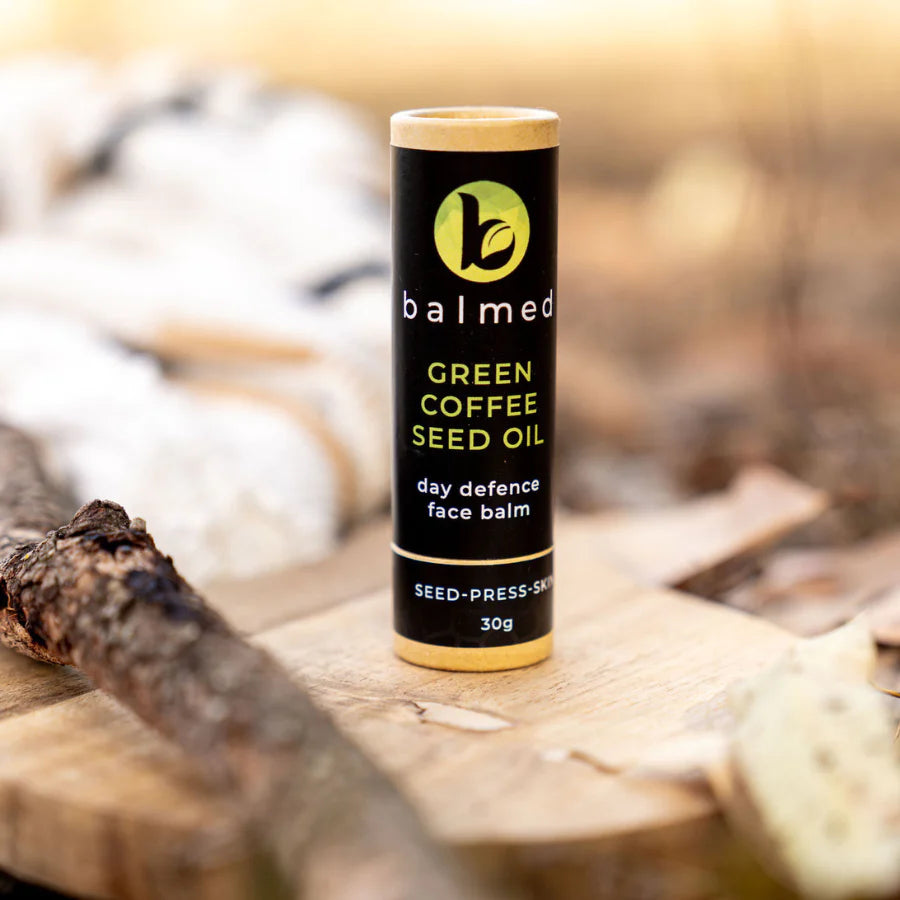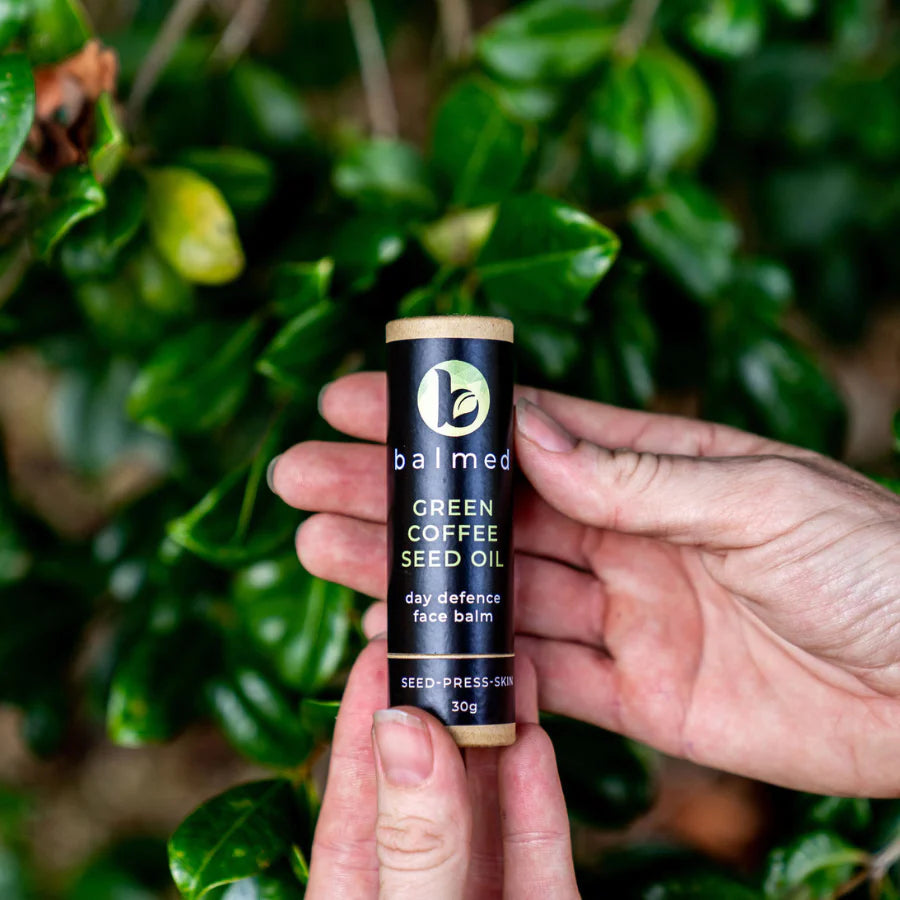 Day Defence Face Balm
In stock | g
Skybury Coffee Arabica (Green Coffee) Seed Oil our hero in this formula. 
** Australian, Locally grown and cold pressed in Mareeba FNQ 
Green Coffee Oil has an unusual content of fatty acids, palmitic being of higher content and linoleic duo which is unique to coffee. This adds the extra benefit of protecting the skins surface from the sun. This oil is extremely moisturising and has the ability to penetrate the skins tissues rapidly. It is also 
a powerful & luxurious skincare ingredient,

has an excellent composition of essential fatty acids,

and is a silky, fast absorbing oil.
Hemp oil 
*Australian grown and cold pressed 
rich in the fatty acids that skin loves; 

soothes the skin; 

and has the reputation of being "nature's most  perfectly balanced oil". 
Simmondsia Chinensis (Jojojba) Seed Oil, 
*Australian grown and cold pressed 
natural moisturiser; 

is highly compatible with our own skin having the same wax esters as our sebum; 

excellent emollient with regenerative abilities;

has antibacterial properties which helps assist our own natural skin barrier protection. 
*Australian grown and cold pressed 
Ricinus Communis (Castor) Seed Oil 
soothing and lubricating; 

a natural humectant promoting moisture retention;

has excellent compatibility with beeswax.
*** Organic 
The Butter and Waxes 
Mango butter gives the balms a luxurious soft texture on  the skin while Berry Wax is a natural soft wax which helps stabilise the balms. 
Beeswax holds humectant qualities which may help keep the moisture in the skin as a beneficial protective barrier. 
Candelilla is used to hold the balm's integrity for maintaining its form.
A successful collaboration with Melissa from B Balmed - read her story here 
---