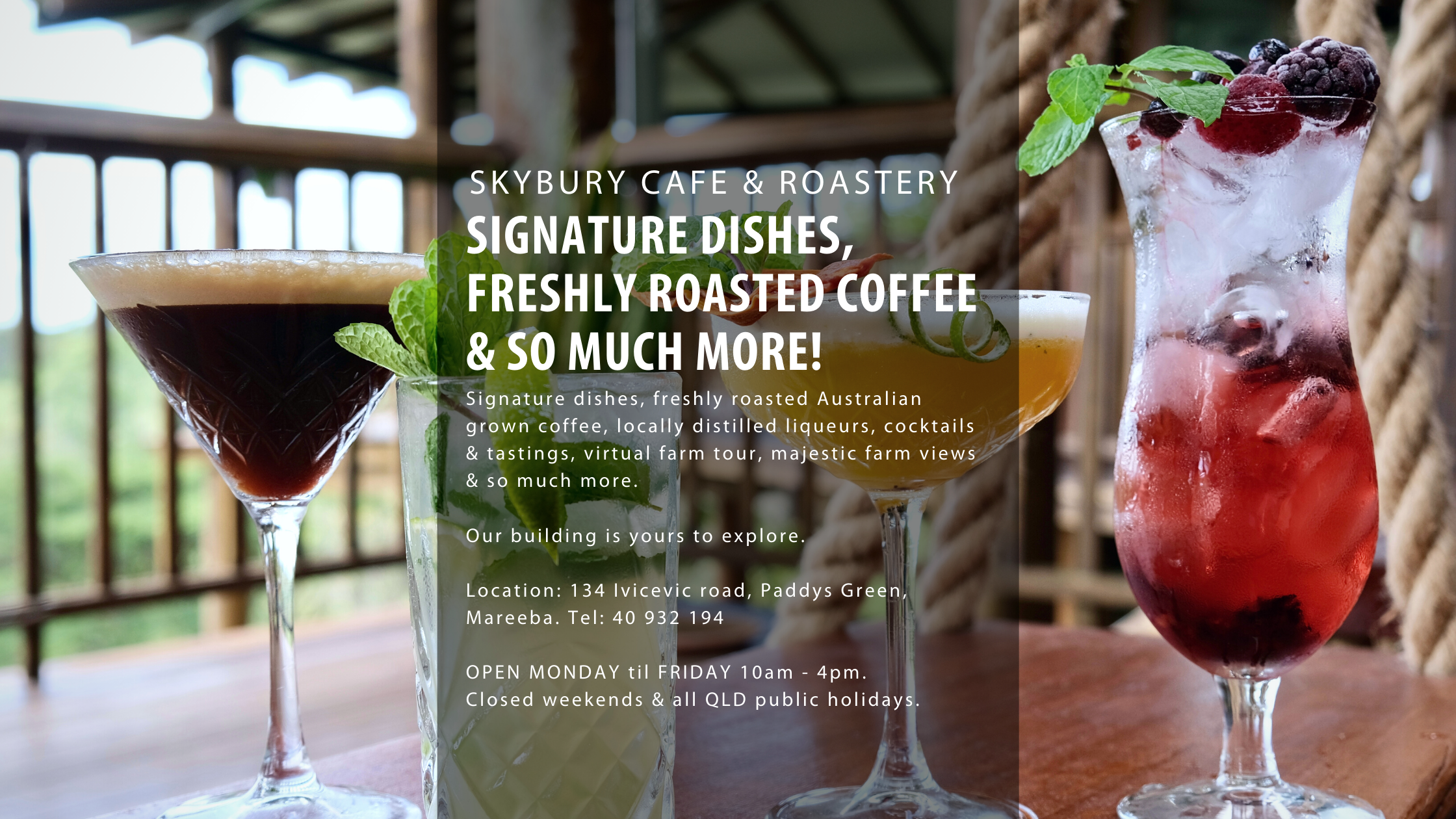 We are a licensed venue.
Since opening in 2006, our café and its working roastery has been the heart of Skybury Farms. 
It's also one of the top tourism venues on the Atherton Tablelands, attracting visitors (and locals) by its breathtaking views, mouthwatering menu, friendly hospitality and farm gate produce. 
You can buy our delicious sweet red Skybury Papayas here for $3/kg or $30 per box, choose your Skybury Coffee beans, blend or grind and take it home after lunch. Taste our superb locally distilled spirits and liqueurs: each made exclusively from our plantation grown papaya and coffee beans!
The compelling story of Skybury Farms and the journey our Bourbon Arabica coffee undertakes from crop to cup is expressed in a series of information boards and virtual tours at our working Roastery and Cafe. 
Our kitchen is open for orders on weekdays from 10am-2.30pm, but you can order a delicious Skybury Coffee and or choose form our light meals from 10am-4pm. 
We are located* just outside the bustling town of Mareeba in the food bowl otherwise known as the Atherton Tablelands.  You'll find us just an hour's drive from Cairns or Port Douglas. 
---