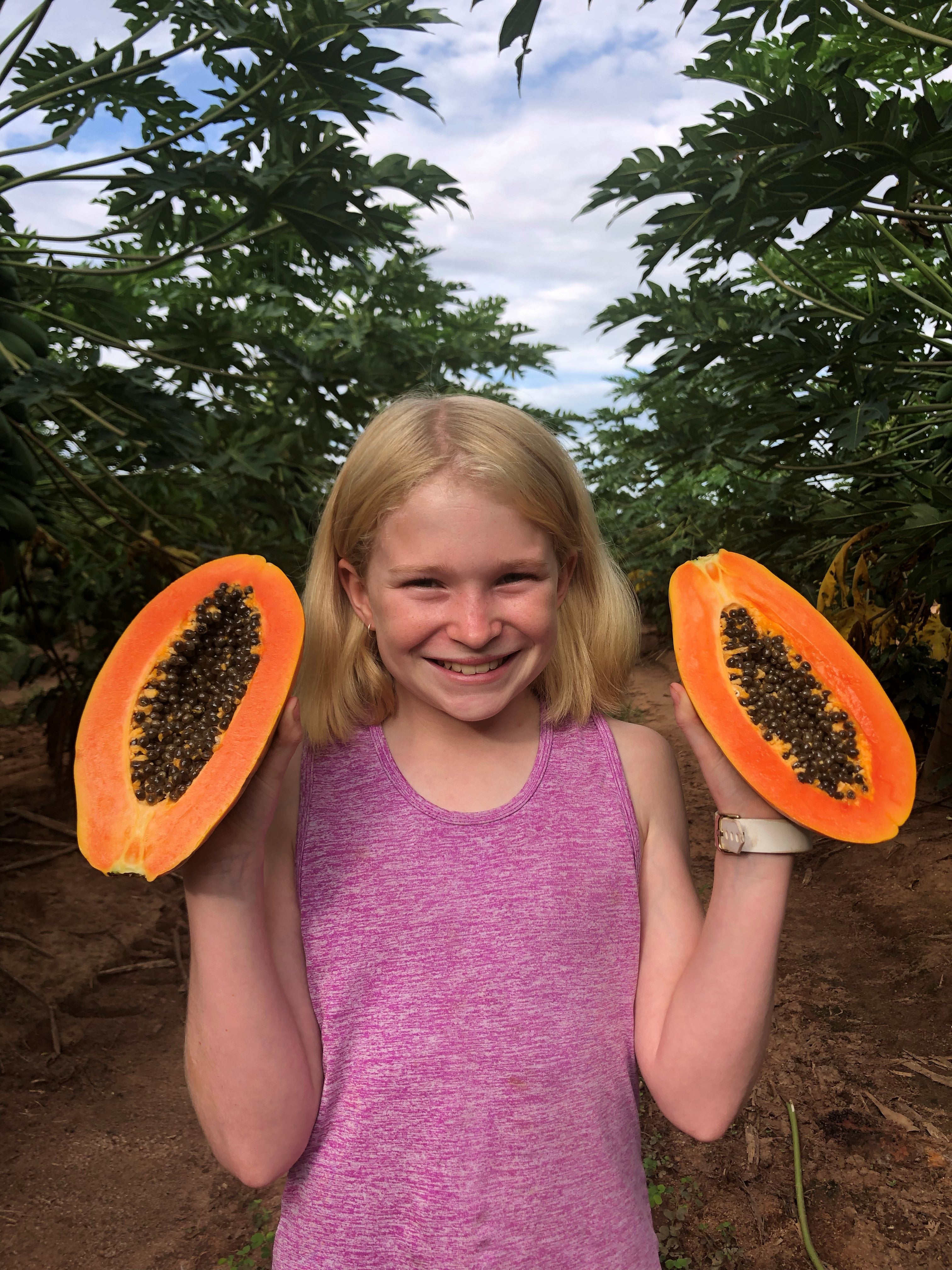 Our Farms
Our Location
Skybury is at Paddy's Green just outside Mareeba, at the northern end of the fertile Atherton Tablelands. Skybury Plantation covers 470 acres (190) and sits about 1706 feet (520 metres) above sea level.  Our closest city is Cairns.
The Skybury Crop
Coffee and red papaya is grown at Skybury Tropical Plantation. The sandy soils and subtropical climate provide the perfect growing conditions for coffee and papaya. Skybury produces about 40 tonnes of green coffee per year and over two million kilos of red papaya. At peak times, the packing shed will process over 60 pallets of papaya per day - that's about 60 tonnes.
The farm sources its irrigation water from the Mareeba-Dimbulah Irrigation Scheme, which is supplied from Lake Tinaroo on the southern Tablelands. The irrigation scheme supports over 1000 farms and underpins the supply of a huge variety of produce, including avocados, mangoes, limes, table grapes, sugarcane and cotton.
Skybury employs about 90 people in its papaya, coffee and tourism operations.
---