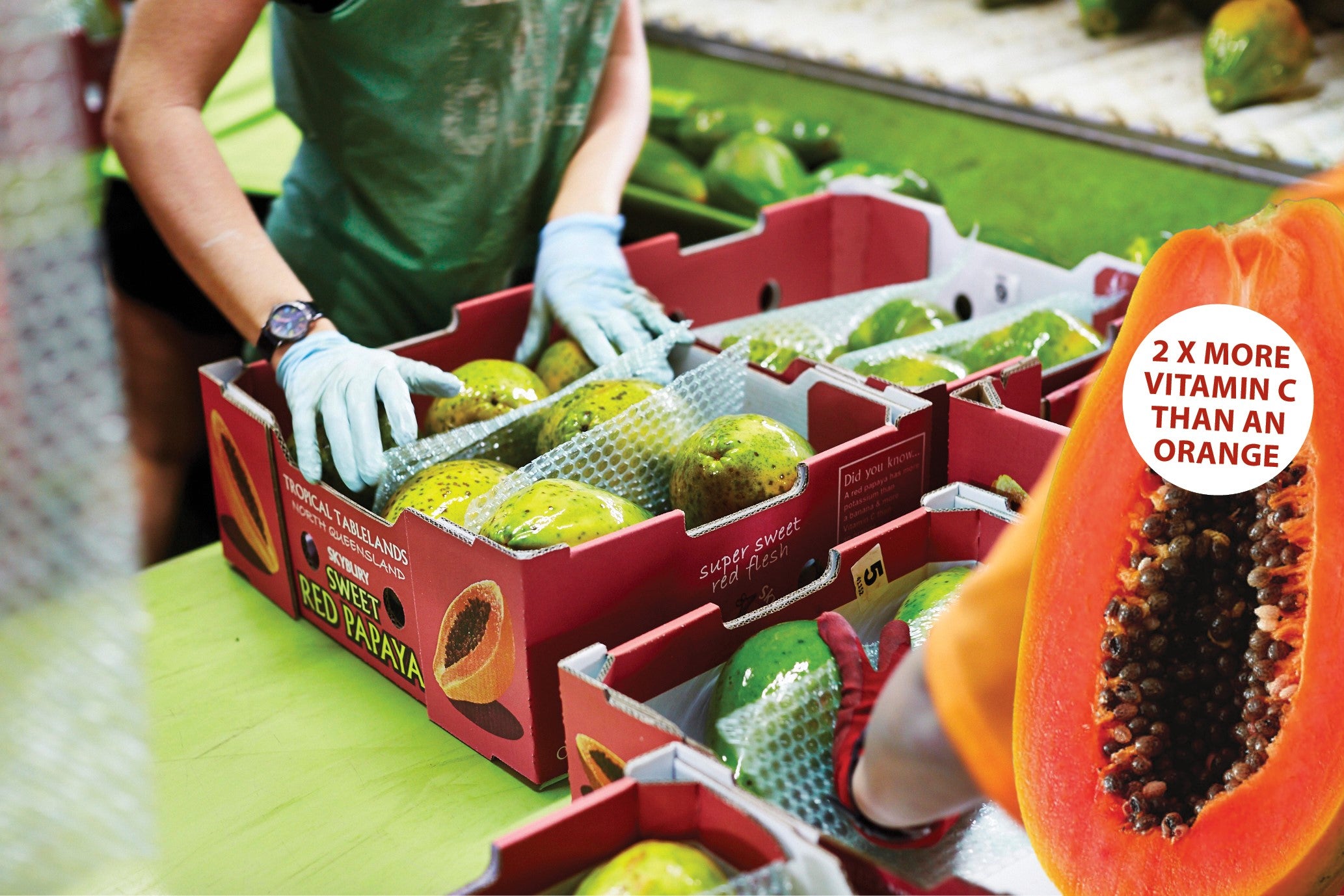 Health & Nutrition
In April 2018, Papaya Australia published a report which highlighted what many of us already suspected – papaya is a highly nutritious tropical fruit, which has a range of health benefits.
Papaya also has the added bonus of being available 52 weeks a year, meaning it can become a staple element of a healthy dietary program. Papaya production is concentrated in the tropical areas of northern Queensland, with smaller production areas in the NT and WA. For the year ending 2018, Australia produced over 16,000 tons of Papaya. Nearly all production is sold in the domestic market.
Lets explore the nutritional benefits of Papaya. At a basic level, Papaya contains a range of antioxidants, including vitamin C and carotenoids, which help to support the body's immune system. A single 150g serve of papaya will provide more than twice the recommended daily intake of vitamin C and nearly a third of vitamin A and more than a quarter of folate needs.
The caroteniods found in papaya include beta-corotene. Cryptoxanthin, lycopene, lutein and zeaxanthin. Together, they protect the body from damaging free radicals and increase bioavailability. The body converts these caroteniods into Vitamin A, and along with Vitamin C, potassium and a range of other elements, supports immune function, eye health, skin colour and gut health.
---