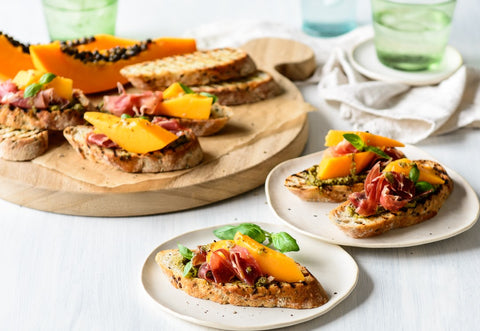 Papaw, Prosciutto & Pesto Crostini
Ingredients
1 whole grain baguette
1 tbsp olive oil
1/4 cup prepared pesto
100g thinly sliced prosciutto, cut in ribbons
1 medium papaw
1/4 cup basil leaves
Directions
Peel and deseed the papaw. Cut into bite-size wedges.
Slice the baguette into 1.5cm rounds and brush lightly with olive oil. Toast under griller or on a hot pan until just golden on both sides.
Spread each crostini with a bit of pesto. Top with papaw, prosciutto ribbons and basil leaves to serve.
---