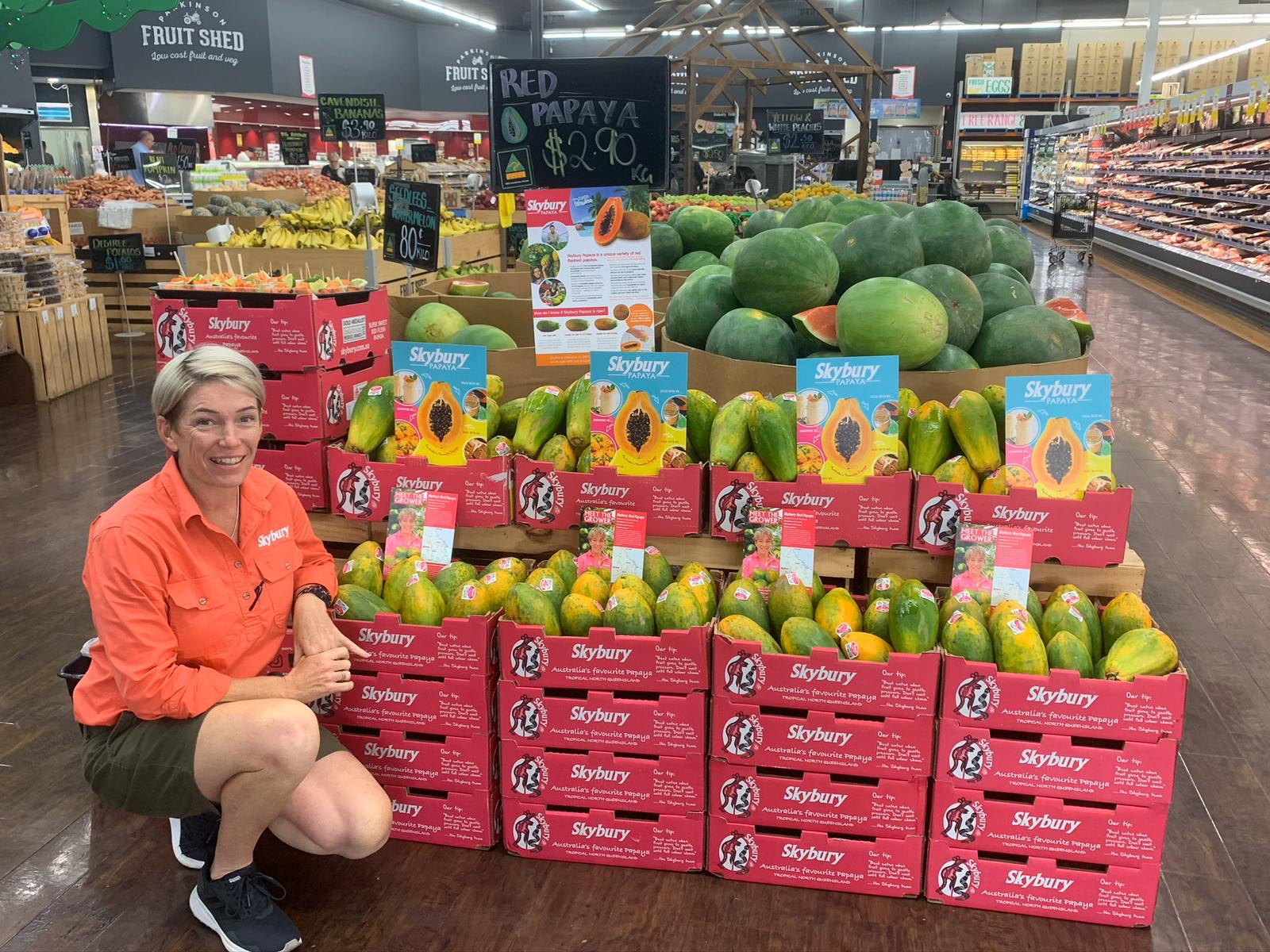 Papaya Press
Candy MacLaughlin
General Manager
May 2020
Many of our loyal coffee customers are often not aware that Skybury has become the largest grower of Red Papaya in Australia.  In fact, most of our workers are employed on the papaya side of the business in roles such as picking, packing and irrigation.
Most of our fruit gets sold through selected Coles, Woolworths and Aldi stores in Queensland, New South Wales, Victoria and South Australia.  Many smaller independent retailer and greengrocers also stock Skybury Papaya.
At this time of year, we are starting to see cooler overnight temperatures and this marks a transition in the nature of the fruit.  With cooler temperatures, papaya starts to take longer to ripen and the average size of the fruit increases.  We can also allow the fruit to partially ripen on the tree, which increases its sweetness and flavour. 
The Covid-19 crisis has really highlighted the importance of supporting our immune systems.  Red Papaya is very nutritious and is a great source of Vitamin C.  In fact, Red Papaya contains more Vitamin C than an orange!!
To get more information on the health benefits of papaya, click here. 
---