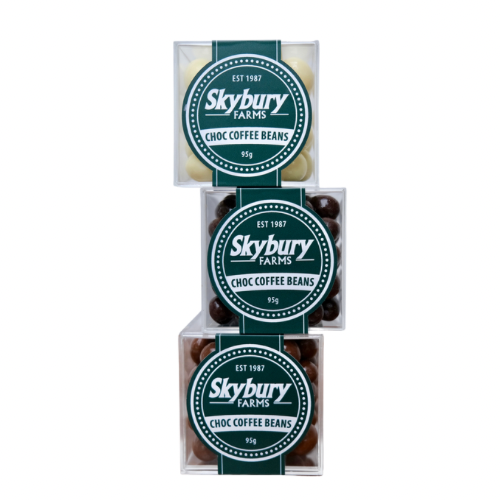 Chocolate coffee beans
Roast Coffee | In stock |

Dark Chocolate
Chocolate coated coffee beans are so delicious you'll never be able to stop at just one!
Best quality delicious creamy chocolate covers a crunchy, home roasted Skybury Peaberry coffee bean.

We use the Peaberry Coffee Beans that are grown right here on our coffee plantation. Hand sorted and roasted in our factory then coated with a delicious coating of either milk chocolate, dark chocolate and milk chocolate.

Enjoy a break, a coffee break on the run with Skybury chocolate coated roasted coffee beans. A choice of of quality white, milk and dark chocolate coated coffee beans.
Please note: We sell our Skybury Coffee Beans in the cooler months of the year only. This is to prevent melting in transit. Available from April to October.
---