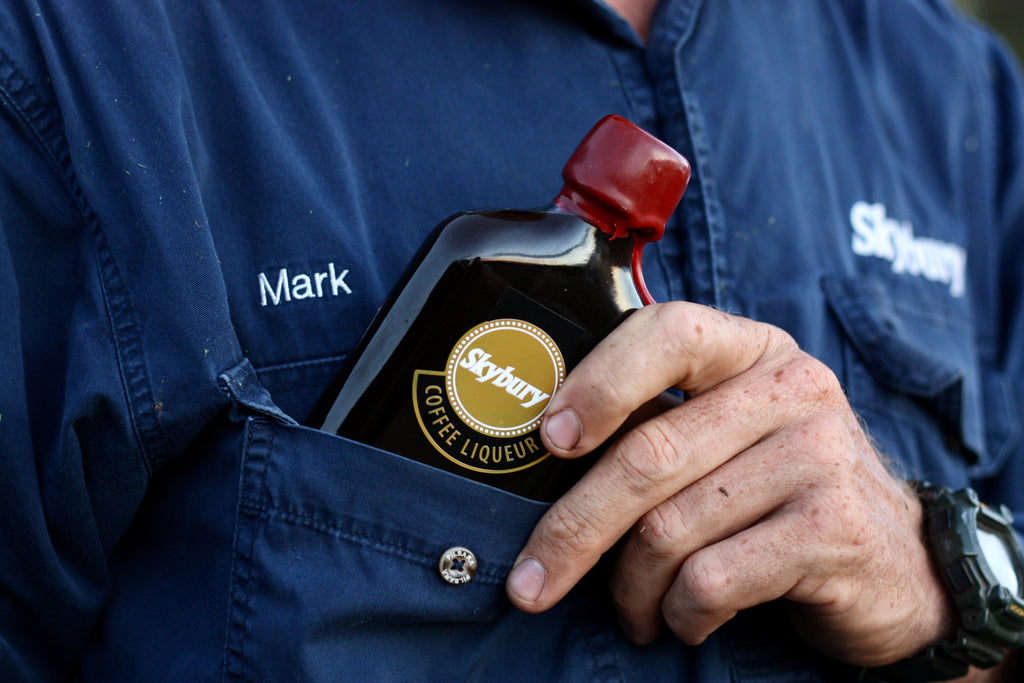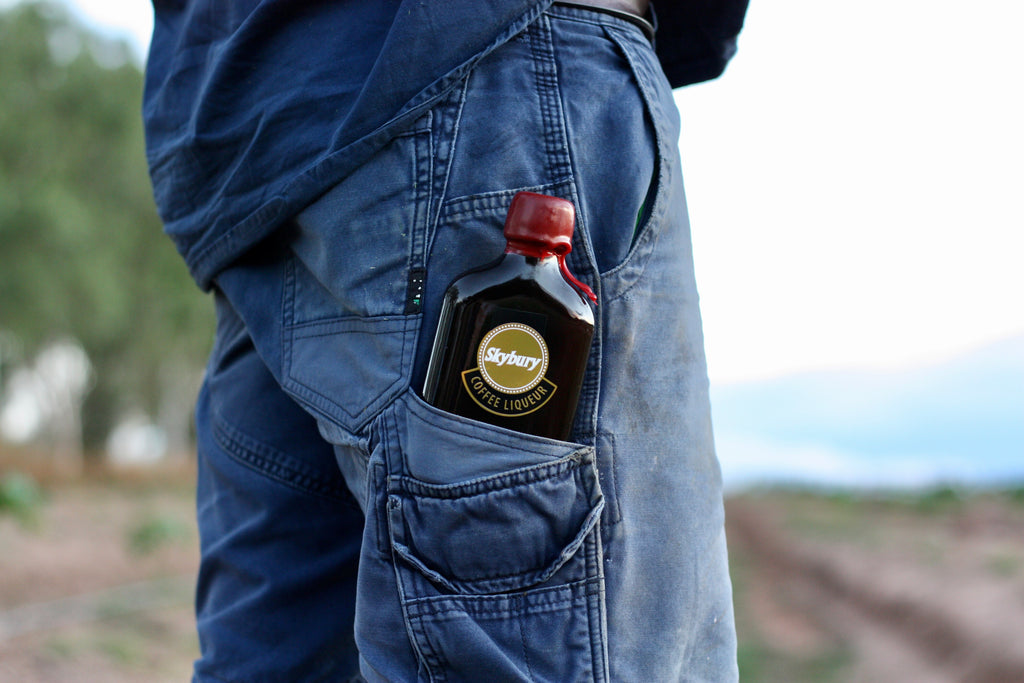 Skybury Espresso Liqueur - 190ml (GST incl)
Liquor | In stock | g
Prepared with espresso coffee, extracted under pressure with heat, the base of this liquor is Skybury Farms' unmistakable Arabica coffee steeped in alcohol distilled from sugarcane molasses.  The resulting caffeine boost is enhanced with roasted chocolate and vanilla aromas.
Skybury Espresso liqueur is the result of a successful partnership between Skybury Farms and FNQ Spirits, an Aussie craft distillery.  Our passion is showcasing local produce by creating high quality products derived from the essence of Tropical North Queensland.  We stand on our principles of Australian made, family operated, hard work and local community connections. 
Includes Gift Bag.
20 ABV

Please note:  this product can only be purchased by customers over the age of 18.  Our liqueurs and spirits attract free postage for amounts over $100.
---