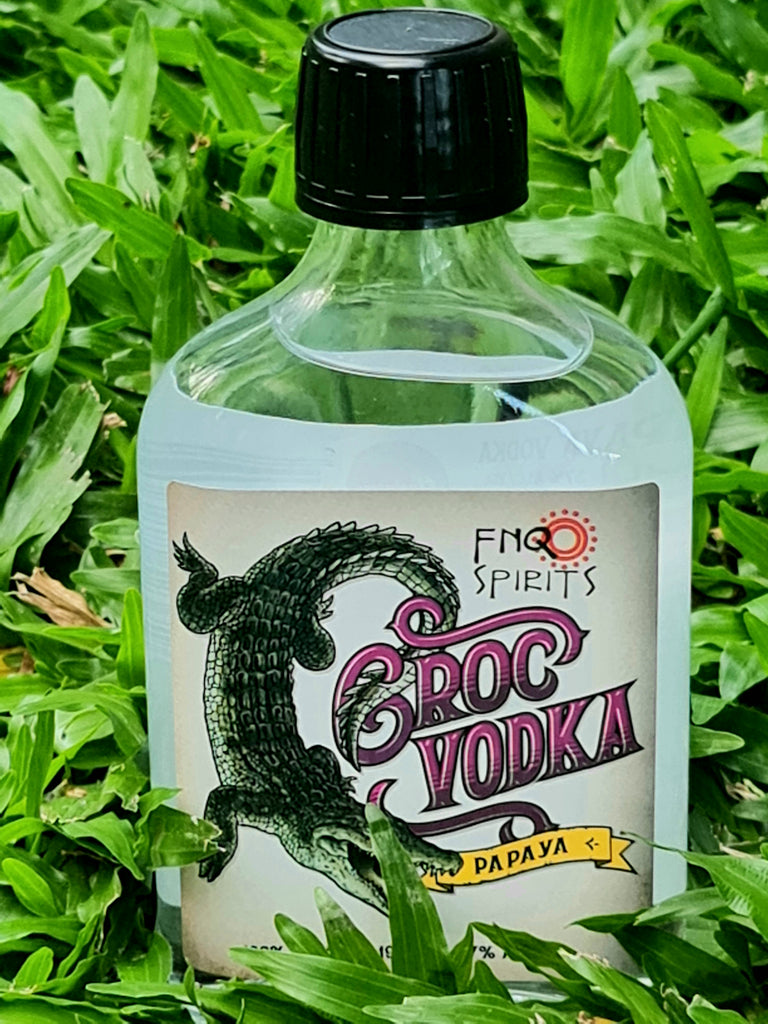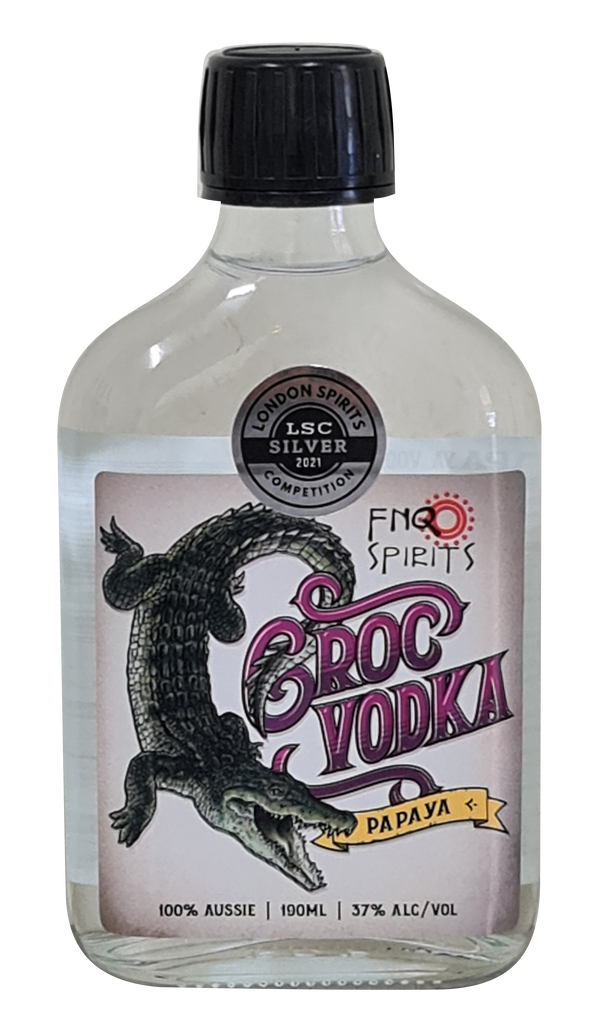 Mini Papaya Croc Vodka -190ml (GST incl)
Liquor | In stock | g
Skybury Vodka is a traditional, Scandinavian-style spirit distilled from premium tropical papaya fruit.  Its water sources are the rainfall-fed rivers and streams of Tropical North Queensland.  A clear, clean tasting traditional vodka to enjoy neat and chilled, or blended with your preferred tonic water. 
Croc Vodka is the offspring of a collaboration between Skybury Farms and FNQ Spirits, an Aussie craft distillery.  Our passion is showcasing local produce by creating high quality products derived from the essence of Tropical North Queensland.  We stand on our principles of Australian made, family operated, hard work and local community connections. 
40 ABV

Please note:  this product can only be purchased by customers over the age of 18 years.  Our liqueurs and spirits do not attract free postage.

---