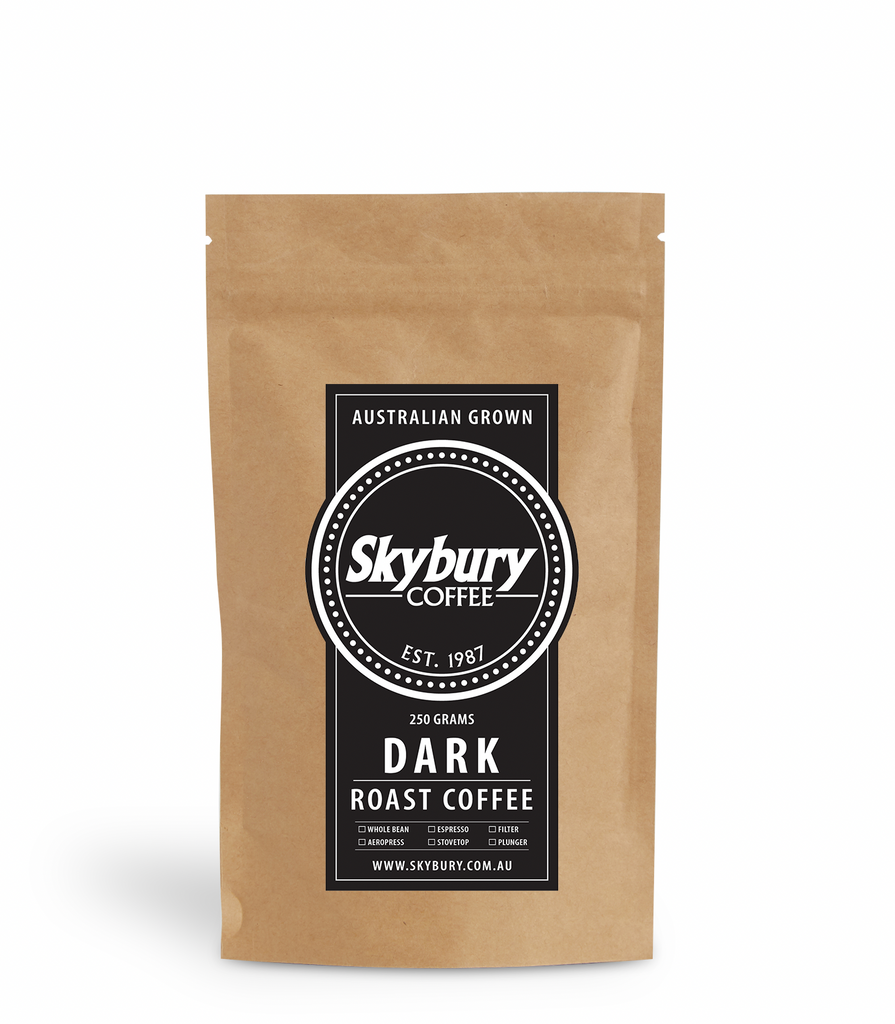 Roast Coffee 250g - Dark
Roast Coffee | In stock |

Whole Bean
Australian coffee grown and roasted right here at Skybury Coffee, 
Our house roast is a perfect blend between the medium and dark roast at a 2:1 ratio. The medium roast is smooth and well rounded while the dark roast cuts through milk based coffee drinks and leaves a rich mouth feel. By blending these two beautiful roasts, we deliver a beautifully balanced coffee that exceeds the expectations of most palates.
Tasting Notes
Origin: Mareeba, 520 metres, QLD, Australian
Roast Profile:  66% Medium Roast + 33% Medium Dark Roast (house roast)
Size:  Screen 16/18 (running screen)
Processing style:  Washed with full ferment, light and immature rejection
Aroma:  Rich Coffee, with dark chocolate aroma
Taste:  Buttery chocolate, lime hint, rich mouth feel, natural sweetness
Acidity:  Medium (+)
Finish (after taste):  Excellent
Please select your GRIND when you order.  House, medium and dark roasts are available.  Our coffee can be packed as whole bean or ground to your particular requirements.  Use the options below to select your choice.
---